Press releases

By Aline Le Bail-Kremer
Published on Wednesday, March 13, 2019
22 dates. 22 capitales. Et 22 réécritures en quelques semaines pour un seul homme.
« […] Tel est le pari de Looking for Europe, la tournée-évènement de BHL, se présentant désormais au monde en tant qu'«écrivain européen d'origine française».
« […] Looking for Europe est, en soi, non seulement une pièce, mais également un geste, inédits, de ce point de vue : celui des mots de la philosophie politique en action. De ce fait, ce coup de théâtre tire une force unique qu'il convient en outre de qualifier de poétique. »
« […] Looking for Europe est un combat à la loyale contre ses adversaires revendiqués : populistes, nationalistes, racistes, homophobes, antisémites, autocrates, corrompus, fainéants, réactionnaires, islamistes, fascistes. Il mènera cette guerre sans relâche jusqu'au 21 mai, lors de son retour à Paris. Il aura alors, qui plus est, composé une armée d'Européennes et Européens qui l'auront rejoint en route. Et c'est un des atouts précieux de Bernard-Henri Lévy dans cette campagne : une légion de petites mains cosmopolites et polyglottes, une tour de Babel composite, une petite arche sur lefil, se démenant avec ardeur, partageant leur idéal commun, échangeant pour se comprendre, afin de construire, hommage légitime, cet édifice aussi symbolique soit-il, pour laisser entrer un peu de ces lumières qui nous manquent tant. Mais soyez sûrs que, dans l'ombre, ils sont des milliers à croire encore en ce que les "salauds", en reprenant ici Romain Gary, pourraient faire passer pour de la "sensiblerie" naïve: l'Europe n'est ni vaine ni dérisoire, elle est notre seule avenir éclairé. »
Read more : https://www.atlantico.fr/decryptage/3568059/looking-for-europe-de-bernard-henri-levy-un-engagement-total-une-vie-d-enfer-un-defi-aline-le-bail-kremer

Published on Thursday, February 28, 2019
The French philosopher will start a theatrical tour on March 5th in Milan to help the Old Continent, that he considers endangered by the populist threat.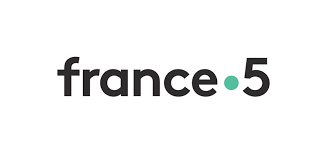 Published on Thursday, February 28, 2019
On February 28th, Bernard-Henri Lévy was C à vous' guest on France 5 to talk about his tour «Looking for Europe». The philosopher stressed out the fear of Matteo Salvini, who could blow a populist wind over Europe.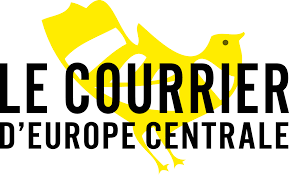 Published on Wednesday, February 27, 2019
En tournée théâtrale en Europe, l'écrivain français Bernard-Henri Lévy se produira sur scène à Budapest, « la capitale de l'illibéralisme ». Dans une interview avec Index.hu, il dénonce l'influence de Viktor Orbán sur les extrêmes-droites européennes et critique sa campagne « antisémite » contre George Soros.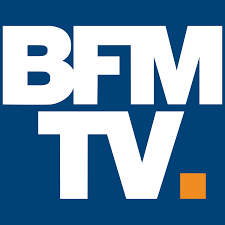 Published on Wednesday, February 27, 2019
The philosopher was Ruth Elkrief's guest on February 27th on @BFMTV while he is about to launch his tour in Milan on March 5th, a text to fight populism.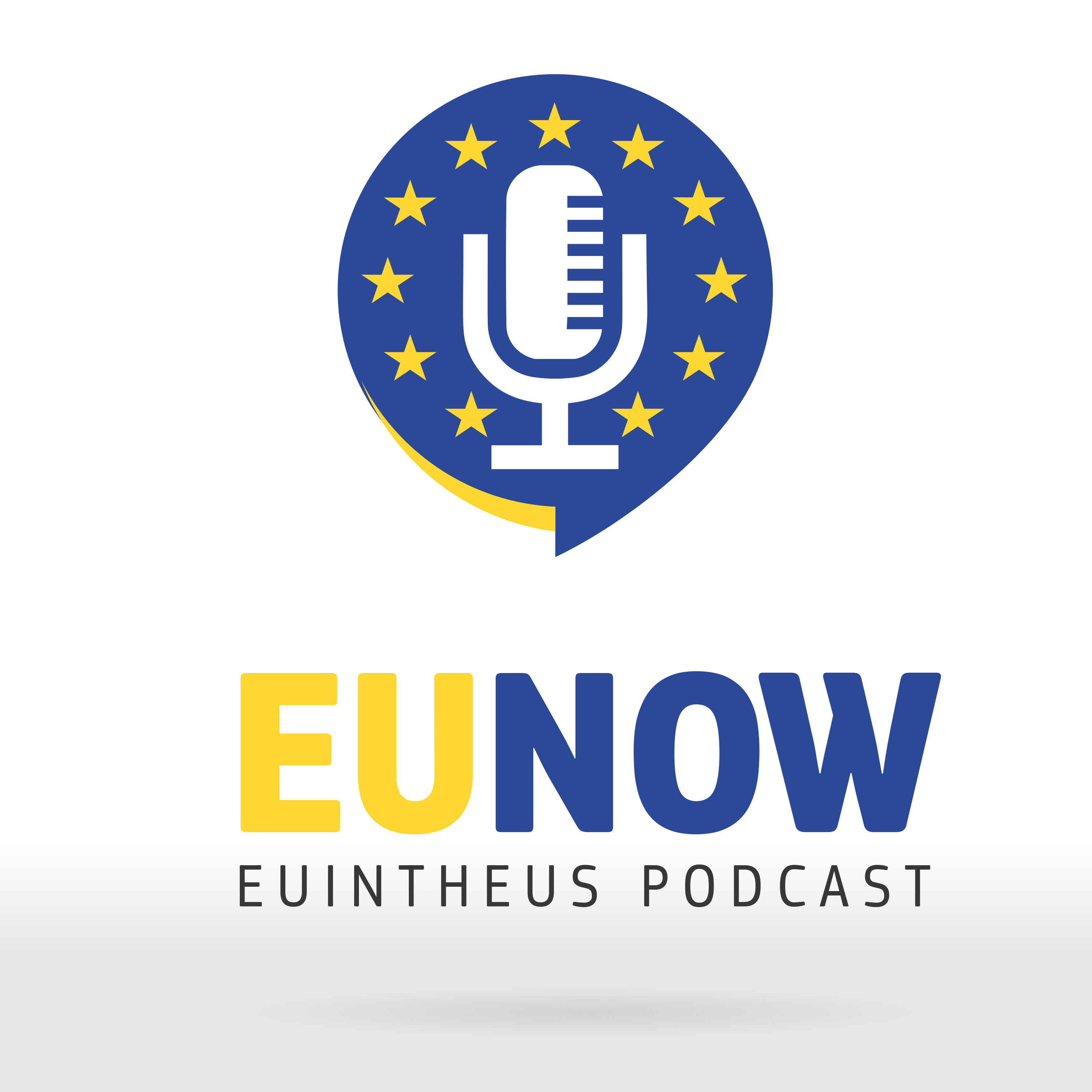 By Martin Caudron
Published on Tuesday, February 26, 2019
During his U.S. tour to promote his latest book titled "The Empire and the Five Kings: America's Abdication and the Fate of the World", French philosopher Bernard-Henri Lévy sat down with Senior Communications Officer Martin Caudron for a conversation on his new book, the manifesto on the need for European patriotism to preserve the EU which he cosigned with 29 other European writers end of January, and his play "Looking for Europe" which he will be performing across Europe from 5 March to 20 May.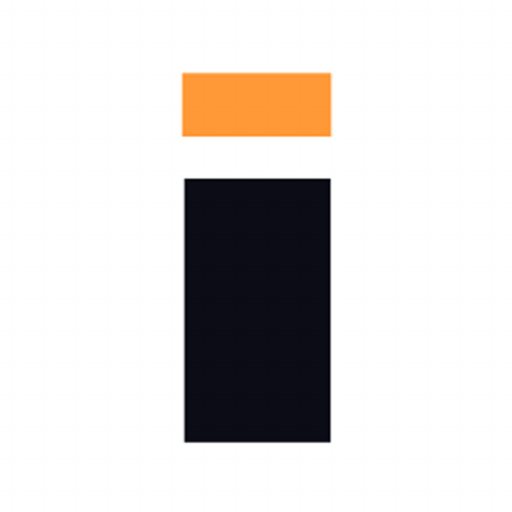 By Kovacs Balint
Published on Tuesday, February 26, 2019
Lévy would like to do everything he can to prevent that, that is why he is touring Europe with the play he wrote and self-produced: "Looking for Europe." The play will be staged in 20 countries, but organising the event was difficult only in Poland and Hungary – no theatres in Hungary were willing to host the play that will debut in a non-state theatre on 10 April 2019.
« […] What do you think will happen if – as you say – Orbán wins in the "battle of Europe" ?
Europe will collapse, and Trump, Putin and Erdogan will prevail. Thank God and the great American democracy Trump may be out in two years, but at the moment they are allied against Europe, and they are allied with Orbán too. These three people officially hate what Europe embodies and what European spirit means: the relationship to faith, to freedom, to love, to women. Europe is not only a space but a body of values. And they hate this body. »
Read more : https://index.hu/english/2019/02/26/looking_for_europe_bernard_henry_levy_interview_orban_trump_illiberal_eu_ep/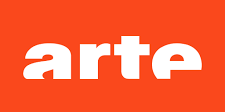 Published on Sunday, February 24, 2019
TV show Métropolis on Arte talks about "Looking for Europe" and Bernard-Henri Lévy's fight against populism in Europe.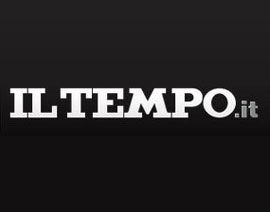 By Massimiliano Lenzi
Published on Monday, February 18, 2019
Il filosofo di Macron, Bernard Henry Lévy, spiega in una intervista esclusiva a Il Tempo cosa si attendono i francesi dall'Italia. Fuori i gialloverdi, piace il comandante ex M5s.
« […] Salvini, Di Maio e Conte come tre complici da battere; la Lega e i 5 Stelle pericolosi per gli italiani. Eppoi il populismo da contrastare. Anche andando in scena a teatro. In questa intervista a «Il Tempo» il filosofo e scrittore francese Bernard-Henri Lévy spiega cosa non gli piace dell'Italia di oggi, del Governo Conte, dell'Europa. La fa alla vigilia del suo spettacolo che farà tappa in Italia a Milano, il 5 marzo, al Teatro Parenti, e a Roma il 24 aprile, alla Sala Umberto. Il titolo è già un programma: «Looking for Europe».
« […] «No, l'Europa in generale. Il sogno di Dante e Goethe. L'idea di un continente aperto alla bellezza del mondo, alla sua conoscenza, alla sua diversità. L'idea cosmopolita che è un'idea europea e che viene spazzata via. Dappertutto sta prevalendo il campanilismo, l'odio per il migrante, l'antisemitismo, l'egoismo, l'assuefazione alle bugie. Odio tutto questo. Lo combatto. È per raccontare questa lotta che faccio questo tour dell'Europa e questo tour mi porterà anche in Italia, prima a Milano e poi a Roma».
Read more : https://www.iltempo.it/esteri/2019/02/18/news/salvini-bernard-henry-levy-de-falco-migranti-immigrazione-m5s-grillini-1110837/

By Jimmy Entraigües
Published on Monday, February 11, 2019
La obra de teatro, escrita e interpretada por el escritor y filósofo francés Bernard-Henri Lévy, se encuentra inmersa en una gira por 20 ciudades europeas cosechando una viva e interesante reacción tanto de la crítica como del público asistente. La representación podrá verse el próximo 20 de marzo en el Olympia.
« […] ¿Empezará por la mitología griega? ¿Por la filosofía alemana? ¿Por la manera en que la idea de Europa, desde hace medio siglo, ha hecho la guerra a la guerra, a la tiranía totalitaria, a la miseria? »
« […] Está a punto de tirar la toalla cuando, en el quinto acto, se produce un golpe de efecto poético en que los buenos fantasmas de Dante, Goethe y Václav Havel vienen a recordarle que lo peor aún no es cierto y que todavía queda una vía para salir del populismo. »
Himno a una Europa soñada, intento de resucitar el espíritu de Spinoza, de los novelistas del Imperio austro-húngaro, de Lech Walesa o de Picasso, 'Looking for Europe' es una representación que, a pocas semanas de las elecciones europeas, invita a la resistencia y a la esperanza. »
Read more : https://www.hortanoticias.com/el-filosofo-bernard-henri-levy-trae-al-teatro-olympia-su-looking-for-europe/

By Alessandra Coppola
Published on Thursday, February 07, 2019
Interview with the French philosopher, author and protagonist of a theatrical show against populism ("It is leprosy: it must be fought"). Explain : "We no longer believe in democracy", intellectuals "are not disconnected from the people, but from ideas". And on the EU crisis : "It is above all the fruit of an economic attack. In order not to succumb, we need even more Europe ».

By Daniel Ramirez
Published on Sunday, February 03, 2019
« Comparing Torra and Mussolini is not exaggerated, both animalize their opponents » / « If PP and Cs agree with Vox they will win the battle to lose the war, the solution is to lose today to win historically »
« […] Desencantado del Mayo del 68, Lévy se convirtió en uno de los filósofos más renombrados hace ya cuatro décadas. Con las traducciones llegó el éxito internacional, que España conoció gracias a La Clave, en TVE. Aquel día de 1979, ante la mirada incrédula de Tierno Galván, BHL –así se le conoce– echó un rapapolvos a Santiago Carrillo que, por su dureza, fue borrado de los archivos.
Se sabe influyente y lo disfruta. Charla con Macron vía WhatsApp y ha reunido a Vargas Llosa, Kundera o Saviano en un manifiesto europeísta de su cosecha. Extraordinario polemista y también colaborador de este periódico, Lévy encumbra una característica del marxismo que tanto detesta: la preponderancia de la praxis. Los libros están bien, pero el liberalismo europeo necesita pulir su seducción, conectar con el pueblo. Él ya se ha puesto manos a la obra. Sus citas con España son estas: Valencia (20 de marzo), Barcelona (25 de marzo) y Madrid (26 de marzo). »
Read more : https://www.elespanol.com/opinion/20190203/bhl-europa-puigdemont-bufon-torra-marioneta-feliz/372964047_0.html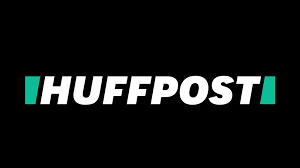 Published on Sunday, February 03, 2019
Il filosofo francese a Mezz'ora in più: "Macron e Renzi vinceranno le elezioni europee".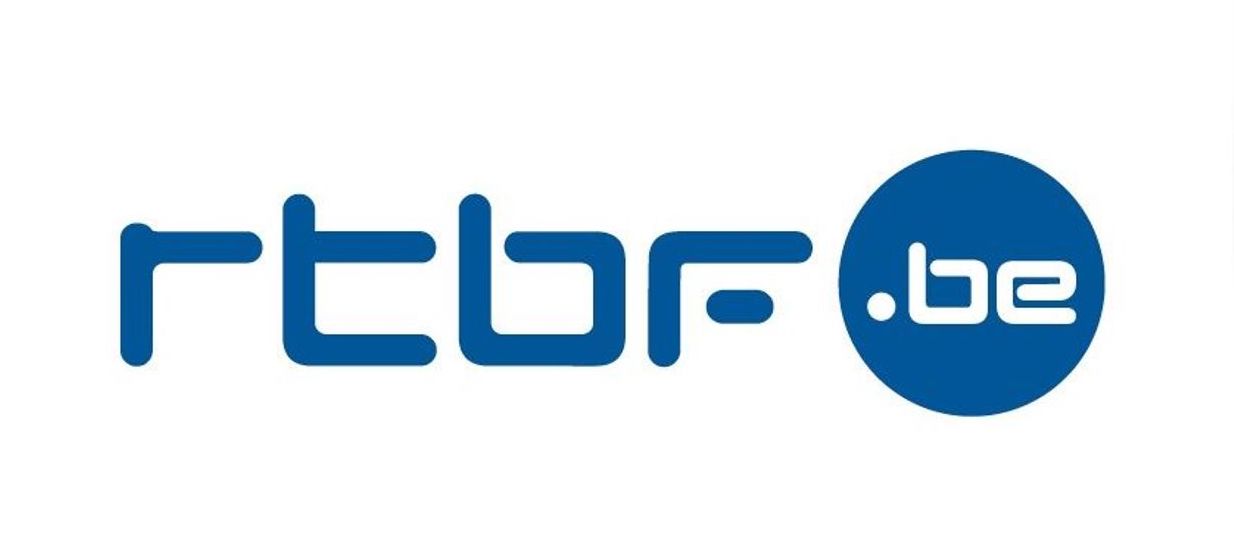 By Maxime Dumoulin
Published on Saturday, February 02, 2019
At the approach of the European elections of May 26, he decided to campaign to « rebuild the European project and denounce populism ». He presents his tour Looking for Europe which will stop in Brussels on March 7th.
« […] Mais pourquoi l'Europe va-t-elle mal ? Trois raisons, pour l'écrivain. « Il y a autour de la table une demi-douzaine de gugusses (MM. Orban, Salvini…) qui sont des anti-européens convaincus. A l'extérieur se trouvent des marionnettistes qui instrumentalisent les premiers ». 
« […] Et c'est pour ça que Bernard-Henri Lévy a écrit cette pièce, dit-il. Pour montrer que l'Europe peut, si elle est unie, régler de nombreuses problématiques. Il évoque l'impôt sur la fortune et le revenu minimum garanti. Autant d'idées, selon lui, qui n'ont de sens que chapeautées par l'Union Européenne, à l'échelle européenne. « Je vais démontrer en scène que l'Europe est LA solution aux problèmes sociaux des plus déshérités », conclut BHL. »
Read more : https://www.rtbf.be/info/monde/detail_bernard-henri-levy-il-est-minuit-moins-cinq-pour-sauver-l-europe?id=10134834

By Nuria Navarro
Published on Saturday, February 02, 2019
The French philosopher will present his idea of ​​Europe at the Coliseum on March 25, just before the elections. Here goes a modest dictionary before the manguerazo of his thought.
« […] Bien, pues a sus 70 años, […] se ha trasmutado en 'showman', paseando por teatros de Occidente su monólogo, 'Looking for Europe', justo antes de las elecciones de mayo. La razón para embarcarse en esta empresa: "Veo fuego en mi casa". […] 
La 'performance' político-filosófica de Lévy llegará al Coliseum de Barcelona el 25 de marzo –el 20 habrá pasado por València y el 26 viajará a Madrid–, auspiciado aquí por Josep Ramon Bosch, presidente de Societat Civil Catalana; con el contrapunto escénico de Albert Boadella, actor tan reactivo como la cetona que ha visto aquí la ocasión de 'volver a casa', y con el mullido cojín de un manifiesto previo, 'Europa en llamas', que han firmado una treintena de alérgicos a la izquierda obrera como Mario Vargas Llosa, Fernando Savater, Milan Kundera o Salman Rushdie. »
Read more : https://www.elperiodico.com/es/mas-periodico/20190202/bernard-henri-levy-el-populismo-es-mortifero-7276854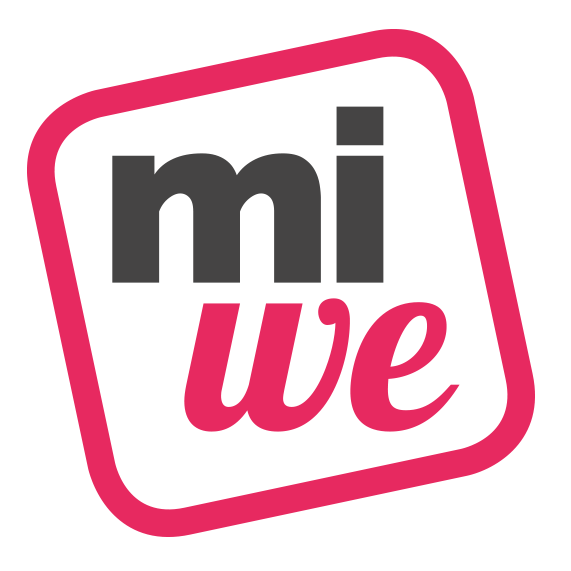 By Maria Lucia Tangorra
Published on Friday, February 01, 2019
Interview with the artistic director of Teatro Franco Parenti in Milan, Andrée Ruth Shamma.
« […] "Quest'intellettuale darà vita a un vero e proprio spettacolo, (regia di Maria de França) ben congegnato in ogni aspetto", ci ha tenuto a precisare la Shammah nel corso della conferenza stampa di presentazione. Looking for Europe innegabilmente riguarda tutti noi cittadini e avrà delle peculiarità specifiche. Senza dubbio è un punto di orgoglio che il tutto cominci da Milano, città dalla vocazione internazionale. "Sin dai tempi di Stendhal, il quale asseriva di essere un cittadino milanese, c'è un pezzetto di Milano nei cuori di qualunque scrittore francese", ha dichiarato con emozione Lévy. »
« […] Il 5 marzo si verificherà una vera e propria "sommossa", a cui seguiranno altre venti "sommosse" che si terranno in altrettante città europee. La lunga tournée europea si svolgerà contestualmente alla campagna elettorale per il Parlamento Europeo e questo sarà il mio modo di fare campagna: da uomo libero, che non vuole essere eletto, che non si aspetta nulla per sé, ma come un uomo che, a partire da Milano, vuole dire due semplici pensieri: l'Europa sta morendo e il populismo sta vincendo.»
Read more : https://www.milanoweekend.it/articoli/looking-for-europe-bernard-henri-levy/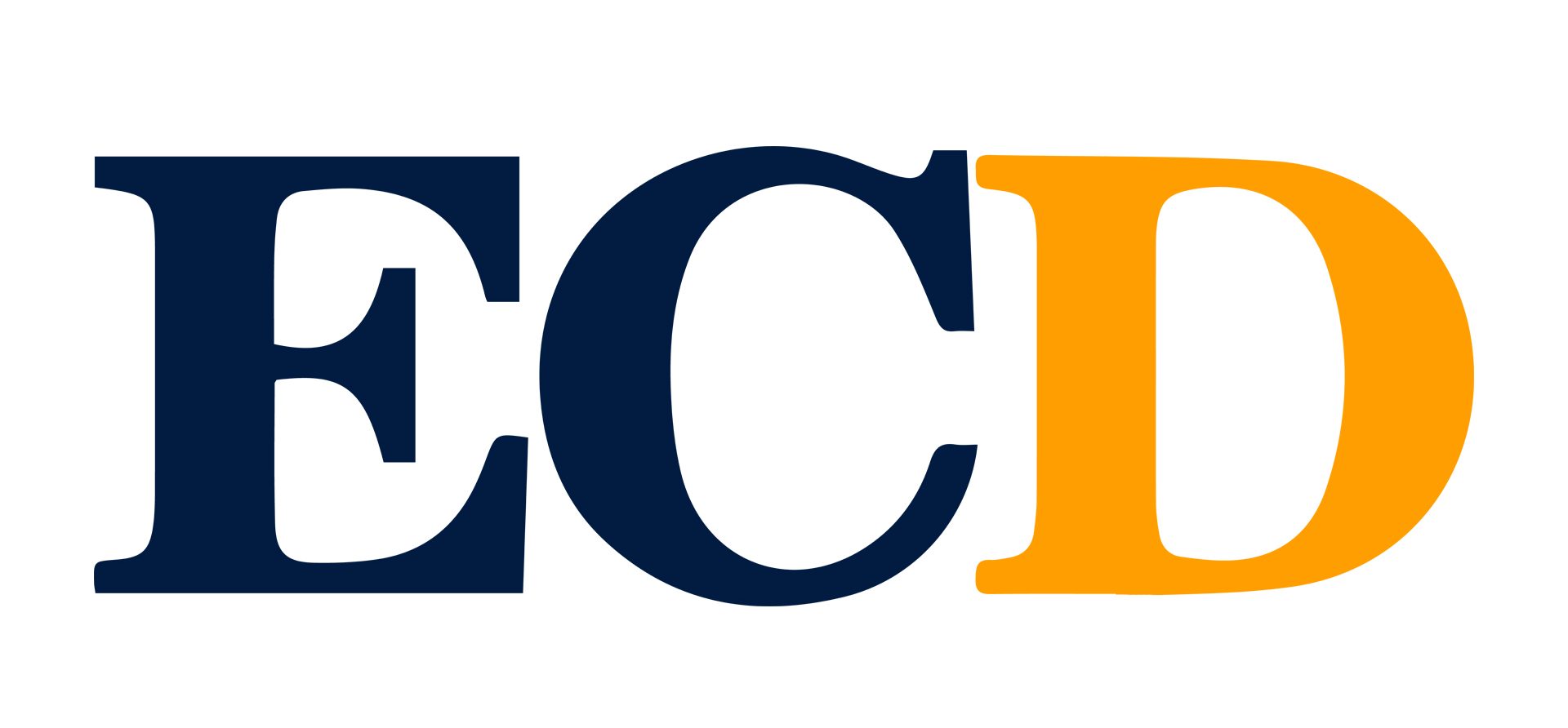 By José Apezarena
Published on Friday, February 01, 2019
El 25 de marzo, en Barcelona, el teatro Coliseum ofrecerá una pieza del filósofo galo Bernard-Henri Lévy, "Looking for Europe" (Buscando a Europa). Se trata de una obra escrita en francés y subtitulada en español, de hora y media de duración, que contiene un alegato en defensa del Viejo Continente.

By Daniel Arjona
Published on Thursday, January 31, 2019
The hyperactive French philosopher presents a manifesto and a theatrical tour to call the union of the "European patriots" against the new nationalist populisms.
« […] Es probablemente el filósofo más hiperactivo y mediático de Francia. No hay causa justa, manifiesto urgente o envite ilustrado a los que no se apunte Bernard-Henri Lévy (Beni Saf, Argelia, 1948). Siempre desde el espacio de la democracia liberal y el europeísmo feroz, antaño amplio y habitable y hoy cada vez más cercado por los nuevos populismos extremos a diestras y siniestras, el pensador ha visitado esta semana Barcelona y Madrid para presentar sus nuevos proyectos.
El primero es un manifiesto titulado 'La Casa Europea, en llamas', firmado por 30 intelectuales y "patriotas europeos" como Anne Applebaum, David Grossman, Elfriede Jelinek, Milan Kundera, Ian McEwan, Orhan Pamuk, Salman Rushdie, Roberto Saviano, Fernando Savater o Mario Vargas Llosa. ¿Su objetivo? Llamar a la defensa de un continente unido, próspero y libre, ante las próximas elecciones europeas de mayo: "Es preciso desde hoy con urgencia que suene la alarma contra los incendiarios de almas que, desde París a Roma, pasando por Dresde, Barcelona, Budapest, Viena y Varsovia, juegan con el fuego de nuestras libertades".
El segundo proyecto del filósofo es un monólogo teatral titulado 'Looking for Europe' que iniciará su gira en Marzo y en el que Lévy encarnará a un intelectual sitiado en un hotel de Sarajevo que debe escribir un discurso sobre Europa. Por cierto que en la parte española de la gira hará un cameo su amigo Albert Boadella. »
Read more : https://www.elconfidencial.com/cultura/2019-01-31/bernard-henri-levy-looking-for-europa-populismo_1794410/

By Sebastia Alzamora
Published on Thursday, January 31, 2019
Bernard-Henri Lévy's best recent portrait is involuntary.
By Victor-M. Amela
Published on Thursday, January 31, 2019
I am 70 years old. I was born in Algeria and I live in Paris. I'm married, but I do not give more family details, for security. My political thinking? I am liberal, democratic and European. Religion? More doubts than beliefs. Barcelona: preserve your coexistence and joy in the face of nationalist sadness.
« […] En un debate de La clave en la TVE de 1979 sobre el marxismo vi al treintañero Bernard-Henri Lévy –joven filósofo liberal que soliviantaba a la izquierda francesa– vapulear a Santiago Carrillo. Cuarenta años después, critica a los populismos y los nacionalismos que zahieren a la vieja Europa ilustrada, demócrata y liberal. Por eso firma Manifiesto de los 30 (con otros pensadores y escritores europeos como Kundera y Savater), y por eso se subirá el 25 de marzo al escenario del teatro Coliseum de Barcelona con una pieza teatral suya unipersonal (una hora y media, en francés, subtitulada en español), un alegato liberal titulado Looking for Europe (Buscando a Europa). »
Read more : https://www.lavanguardia.com/lacontra/20190131/46111344538/populismos-y-nacionalismos-debilitan-a-europa-ante-putin.html

By Rafa Latorre
Published on Thursday, January 31, 2019
Bernard-Henri Lévy está a punto de emprender una especie de apostolado liberal. Ha escrito Looking for Europe ("Buscando a Europa"), un monólogo en el que interpreta a un intelectual que se devana los sesos durante una hora y media para escribir un discurso sobre Europa.
« […] La obra es una llamada a la acción frente al previsible rebrote nacionalista en las próximas elecciones al Parlamento Europeo. Lévy recorrerá 24 ciudades europeas, entre ellas las españolas Valencia (20 de marzo), Barcelona (25 de marzo) y Madrid (26 de marzo).
Dice que sale de gira por dos razones, porque la situación de la Unión Europea es de emergencia y porque se puede revertir. Acaba de llegar a Madrid desde Barcelona, a la que ha concedido el nombramiento de capital del populismo y donde ha anunciado el regreso de Albert Boadella a un teatro catalán. En el papel de un nacionalista. »
Read more : https://www.elmundo.es/cultura/2019/01/31/5c51d1db21efa088638b460f.html 

By Julián Herrero
Published on Thursday, January 31, 2019
El francés recorrerá todo el continente haciendo campaña por la recuperación de los valores europeos con su monólogo «Looking for Europe». En España tendrá tres citas durante la segunda quincena de marzo: Valencia, Barcelona y Madrid.
« Puede que usted todavía piense que queda mucho para unas elecciones europeas a las que, por norma, el censo acude –si acude– por la simple inercia democrática y sin convencimiento alguno. Menos de cuatro meses –un mundo, viendo los vaivenes nacionales de las encuestas en los últimos tiempos– para ese 26 de mayo en el que el grueso de la población introduce su papeleta con la vaga idea de que «poco o nada nos jugamos». Sin embargo, para Bernard-Henri Lévy (Beni Saf, Argelia, 1948), como para cualquier europeísta convencido, es todo lo contrario. Ya vamos «justos» para una cita «crucial», dice. Ni rastro en sus palabras de estar ante unos comicios insignificantes, por lo que este filósofo y escritor francés se ha echado a la carretera para comenzar la campaña del «patriota europeo». La defensa de unos valores que cotizan a la baja ante el impulso de populistas y extremistas. «Falsos profetas borrachos de resentimiento» por lo que Lévy se hace cargo de los menesteres reservados hasta ahora a los políticos. »
Read more : https://www.larazon.es/cultura/bernard-henri-levy-las-elecciones-europeas-son-una-forma-de-combatir-el-populismo-DE21704421 

Published on Wednesday, January 30, 2019
La prima tappa della tournée teatrale sarà Milano, il 5 marzo 2019. Seguirà Roma, il 24 aprile 2019.

By Álex Vicente
Published on Wednesday, January 30, 2019
El filósofo francés Bernard-Henri Lévy protagoniza la obra Looking for Europe, en la que interpreta su propio papel: un intelectual consternado por la amenaza populistarente.
« […] Me he pasado la vida movilizándome por pueblos en peligro: árabes, kurdos, ucranianos, israelís, afganos… Pero no me había dado cuenta de que mi propia casa estaba en llamas. Y debía regresar a ese hogar para intentar apagar el incendio. Esa casa se llama Europa. »
Read more : https://elpais.com/cultura/2019/01/29/actualidad/1548784156_786812.html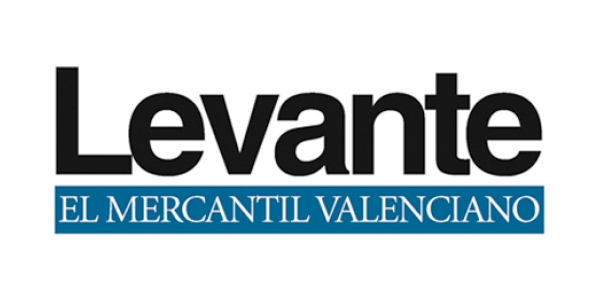 By A. J. C./S. Dos Santos
Published on Wednesday, January 30, 2019
El filósofo francés estará en València el 20 de marzo con el monólogo «Looking for Europe».
« […] En relación con el independentismo catalán, Lévy ha «percibido» una «toma de conciencia» de los catalanes, es decir, «se han dado cuenta de que unos demagogos irresponsables se han burlado de ellos huyendo del escenario de manera muy triste como Carles Puigdemont». «Cuando Quim Torra dijo que era partidario de la vía eslovena, los catalanes, uno de los pueblos más sabios de Europa, entendieron lo que significaba. Fue un error referirse a los días de guerra de independencia de Eslovenia, que dejó 62 muertos. Dentro de tres meses los independentistas no tendrán la misma fuerza que hoy», añade. »
« […] Para Lévy, Vox y Podemos «representan» el populismo con un discurso «similar»: «yo llamaría a un pacto provisional por parte de los tres partidos constitucionalistas para frenar el populismo», subraya. A su juicio, Podemos «es víctima de sus disensiones internas y de la caída de uno de sus modelos: Venezuela» y el auge de Vox obedece a que es «un mellizo invertido del independentismo catalán; dos fuerzas políticas que crecen al mismo ritmo y se nutren entre sí puesto que son aliados objetivos. Cuanta más barbaridades diga Torra, más fuerte se hará Vox y viceversa». »
Read more : https://www.levante-emv.com/cultura/2019/01/31/henri-levy-debutara-olympia/1828453.html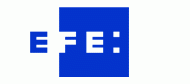 By Sylvain Dos Santos Álvarez
Published on Wednesday, January 30, 2019
Contra el populismo, que en España "representan" Vox y Podemos, solo existe un "remedio", "Europa y la democracia", según el filósofo y escritor Bernard Henri Lévy, quien interpretará el monólogo teatral "Looking For Europe" en 20 ciudades europeas, entre ellas Valencia, Barcelona y Madrid.
« […] "Decía Sartre que el teatro era el género político por excelencia porque es un rostro que le habla a otro. Cuando uno escribe un libro, se convierte en un autor ciego que habla con lectores desconocidos. En el teatro hay algo más directo que puede convencer con más facilidad", ha asegurado.
El pasado mes de junio, Lévy llevo a escena en Londres "Last Exit Before Brexit" y las dudas que "observó" entre los partidarios de la salida de Europa le motivaron a escribir la pieza que ahora trae a España.
En una gira por 20 ciudades europeas entre marzo y mayo, Lévy interpretará a un intelectual, aislado en un cuarto de hotel en Sarajevo, que tendrá como reto principal el de escribir un discurso sobre Europa en 90 minutos para tratar de explicar qué es "Europa, la democracia y el populismo".  »
Read more : https://www.efe.com/efe/espana/cultura/henri-levy-europa-y-la-democracia-son-los-remedios-contra-el-populismo/10005-3882959

By Jacinto Antón
Published on Wednesday, January 30, 2019
El director teatral encarnará a un independentista catalán en la función.

By Von Anne-Catherine Simon
Published on Tuesday, January 29, 2019
The French philosopher about his play in Vienna, the k. u. k. Monarchy as Athens of Europe and deadly yellow-west discourses.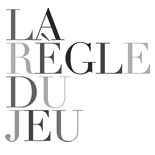 By Anna Cabana and Hervé Gattegno
Published on Tuesday, January 29, 2019
Bernard-Henri Lévy will be touring the continent next month to defend the European idea, "this unique democratic invention in the history of men" now threatened by fascism and fatalism.
« […] Le philosophe Bernard-Henri Lévy entame le mois prochain une tournée théâtrale dans 21 villes du continent pour défendre la cause de l'Europe – un spectacle monologué dont la première est prévue le 5 mars à Milan. «Ma pièce est une arme contre le découragement. J'ai la conviction que ceux qui croient en l'Europe peuvent encore l'emporter, s'ils le veulent, sur les naufrageurs illibéraux», affirme-t-il dans cette interview au Journal du Dimanche. «L'Europe est une idée, pas une ­religion. Et cette idée doit devenir un désir.»
Read more : https://laregledujeu.org/2019/01/29/34748/bernard-henri-levy-ceux-qui-croient-en-leurope-peuvent-gagner/

Published on Tuesday, January 29, 2019
El filósofo francés Bernard-Henri Lévy ha afirmado este martes que "lamentablemente, entre las capitales del populismo están estas ciudades queridas, admiradas de la convivencia, como Barcelona".
« […] Lévy ha explicado que Barcelona es una de las heroínas de esta obra teatral, financiada por SCC, y que se podrá ver en el Olimpia Teatre de Valencia el 20 marzo, en el Teatro Coliseum de Barcelona el día 25, y en el Teatro Apolo de Madrid el 26. »
« […] Hijo de Brigadista Internacional, ha recordado que, cuando visitaba de pequeño la ciudad, una de sus virtudes era "la convivencia" con los migrantes de otras ciudades y entre los que hablan castellano y catalán. »
Read more : https://www.europapress.es/catalunya/noticia-bernard-henri-levy-situa-barcelona-capitales-populismo-20190129143517.html

By Leticia Blanco
Published on Tuesday, January 29, 2019
El filósofi francés Bernard-Henri Lévy, el presidente de Societat Civil Catalana Josep Ramon Bosch y el actor y fundador de Els Joglars Albert Boadella.
« Barcelona y Cataluña son muy importantes en mi historia familiar », confiesa el filósofo francés. « Soy el hijo de un combatiente de las brigadas internacionales que en 1938, con 18 años, vino aquí para combatir a las tropas franquistas y fascistas. Yo he crecido en esta tradición antifascista, que fue la parte más luminosa que le dio este país a Europa. En todos los actos de mi vida, el ejemplo de mi padre, las brigadas y Barcelona me viene a la cabeza ». Para el pensador galo, « la virtud cardinal » de Barcelona es la "convivencia" y ese espíritu se ha perdido. »
Read more : https://www.elmundo.es/cataluna/2019/01/29/5c507ce421efa0a4378b4591.html

By Debatindlaeg
Published on Saturday, January 26, 2019
We must immediately, from today onwards, sound an alarm to the spiritual firefighters who, from Paris to Rome, play through Dresden, Barcelona, ​​Budapest, Vienna and Warsaw with the fire of freedom.

By The Guaradian
Published on Saturday, January 26, 2019
Among the signatories and our academician Abdulah Sidran.

Published on Saturday, January 26, 2019
WAR FOR EUROPE ! Invitation signed by great writers among them by Milan Kundera, Ismail Kadare, Orhan Pamuk and Vargas Llosa. The Continent faces the greatest challenge since the 1930s. We call on European patriots to resist nationalist attacks.



By Gabriel Kolbay
Published on Saturday, January 26, 2019
30 of the best-known intellectuals of the world sign a letter that draws the attention of all Europeans that their world will plunge into the dark if it does not fight against ignorance and populism now in the 12th clock to the European elections in May.

Published on Saturday, January 26, 2019
Led by the Frenchman Bernard-Henri Lévy, they call to mobilize against the "populist" wave that threatens the outcome of the elections next May.
« Le monde de la littérature veut réveiller les populations européennes. Dans une tribune à paraître samedi dans Libération, trente écrivains de différents pays, emmenés par le Français Bernard-Henri Lévy, appellent à un «  sursaut  » et à une véritable «  mobilisation  » dans le but d'éviter une «  vague  » populiste à la veille des élections européennes qui auront lieu en mai prochain. « L'Europe est en péril  », écrivent les signataires de ce «  manifeste pour un patriotisme européen  », parmi lesquels l'Israélien David Grossman, l'Autrichienne Elfriede Jelinek, l'Albanais Ismaïl Kadaré, le Tchèque naturalisé français Milan Kundera, le Britannique Salman Rushdie, l'Italien Roberto Saviano, le Turc Orhan Pamuk, le Péruvien Mario Vargas Llosa ou la Franco-Marocaine Leïla Slimani, qui ont répondu à l'appel de Bernard-Henri Lévy. »
Read more : https://www.lepoint.fr/elections-europeennes/elections-europeennes-l-appel-au-sursaut-de-trente-ecrivains-26-01-2019-2288951_2095.php

Published on Friday, January 25, 2019
Despite its 'mistakes, lapses, and occasional acts of cowardice', Europe remains 'the second home of every free man and woman'.
« Liberal values in Europe face a challenge "not seen since the 1930s", leading intellectuals from 21 countries have said, as the UK lurches towards Brexit and nationalists look set to make sweeping gains in EU parliamentary elections.
The group of 30 writers, historians and Nobel laureates declared in a manifesto published in several newspapers, including the Guardian, that Europe as an idea was "coming apart before our eyes".
"We must now will Europe or perish beneath the waves of populism," the document reads. "We must rediscover political voluntarism or accept that resentment, hatred, and their cortege of sad passions will surround and submerge us." »
Read more : https://www.irishtimes.com/news/world/uk/europe-coming-apart-before-our-eyes-say-30-writers-historians-and-nobel-laureates-1.3771076

By Bernard-Henri Lévy, Milan Kundera, Salman Rushdie, Orhan Pamuk...
Published on Friday, January 25, 2019
The continent faces its biggest challenge since the 1930s. We urge European patriots to resist the nationalist onslaught.
« The idea of Europe is in peril.
From all sides there are criticisms, insults and desertions from the cause. » 
« […] Europe is being attacked by false prophets who are drunk on resentment, and delirious at their opportunity to seize the limelight. It has been abandoned by the two great allies who in the previous century twice saved it from suicide; one across the Channel and the other across the Atlantic. The continent is vulnerable to the increasingly brazen meddling by the occupant of the Kremlin. Europe as an idea is falling apart before our eyes. »
« […] Urgently, we need to sound the alarm against these arsonists of soul and spirit who, from Paris to Rome, with stops along the way in Barcelona, Budapest, Dresden, Vienna and Warsaw, want to make a bonfire of our freedoms. »
Read more : https://www.theguardian.com/commentisfree/2019/jan/25/fight-europe-wreckers-patriots-nationalist

Published on Friday, January 25, 2019
Thirty writers from around the world, led by the French Bernard-Henri Levy, call for "mobilization" for the European elections in late May to avoid a "wave" populist, in a forum to appear Saturday in the daily Liberation.

Published on Friday, January 25, 2019
El 25 de marzo a las 20:30 horas tendrá lugar la única función en el Teatre Coliseum de Barcelona de 'Looking for Europe', una obra de teatro escrita e interpretada por el escritor, filósofo y activista francés Bernard-Henry Lévy.
« […] El texto de 'Looking for Europe', que ya se ha representado en otras ciudades europeas, está vivo hasta el último minuto, ya que una parte del contenido se adapta en función a la actualidad de cada país. Además, antes del espectáculo, los mismos espectadores podrán publicar sus preguntas a través de la web lookingforeurope.eu y verán cómo Bernard-Henri Lévy, desde el escenario, incluirá estas cuestiones y les dará respuesta. »
« […] Lévy, también conocido como BHL, fue uno de los líderes del movimiento nouveaux philosophes (nuevos filósofos) que apareció en 1976 como respuesta a los dogmas de la izquierda radical surgida de Mayo del 68. Es autor de más de treinta libros, como ¿Quién mató a Daniel Pearl?, American Vertigo, Enemigos públicos, La barbarie con rostro humano o The Genius of Judaism. »
Read more : http://www.artezblai.com/artezblai/bernard-henry-levy-representa-looking-for-europe-en-el-teatre-coliseum-de-barcelona.html

Published on Wednesday, January 23, 2019
French philosopher, director and writer Bernard-Henri Lévy is on the road to present his show "Looking for Europe" in twenty cities of the Old Continent. His way of "going into campaign".
« […] Invité de La Matinale mercredi, Bernard-Henri Lévy entend "redonner des munitions idéologiques" aux europhiles qui pourraient se sentir découragés par le climat actuel, qui est plutôt au populisme. Ce faisant, il estime être dans son rôle d'intellectuel: "ça sert à ça, un spectacle comme celui-là", précise-t-il.
BHL se dit heureux de commencer sa tournée par la Suisse (Genève, Lausanne). Car si le pays n'en fait pas partie, il a été, à bien des égards, l'inspirateur, "la matrice, l'ADN du meilleur de l'Europe". »
Read more : https://www.rts.ch/info/culture/spectacles/10161448-bernard-henri-levy-en-croisade-pour-l-europe-par-le-biais-d-un-spectacle.html

Published on Monday, January 21, 2019
I lettori della Stampa sono invitati a partecipare al monologo inviando la risposta alla domanda "Come l'Europa influenza la tua vita quotidiana?"
« […] Bernard-Henri Lévy torna in campo, in prima persona, mettendoci non solo il pensiero ma anche la faccia. E lo farà al Franco Parenti di Milano, il 5 marzo, con « Looking for Europe »: monologo, spettacolo, comizio, atto di resistenza e soprattutto di speranza: « L'Europa sta morendo – ripete lui – ma non è ancora morta. Mancano cinque minuti a mezzanotte ».
Read more : https://www.lastampa.it/2019/01/21/cultura/bernardhenri-lvy-leuropa-sta-morendo-il-populismo-sta-vincendo-far-di-tutto-per-evitarlo-S5zT7LNeVeXU4RSNcPxu6J/pagina.html

By John Henley
Published on Tuesday, June 05, 2018
French showman-philosopher begs London audience to save the European project.
« […] A bemused audience of nearly 1,000 packed Cadogan Hall in London on Monday to hear the 69-year-old philosopher plead with Britain to remain in Europe, in English. »
« […] But for all its complex, lofty and undeniably Gallic bent, the play – a two-hour stream – of-consciousness monologue by a writer struggling in his hotel room to pen a Brexit conference speech about the tattered but still indispensable European dream – contained plenty of red meat. »
By Lloyd Evans
Published on Saturday, May 26, 2018
If Brexit happens, Europe will collapse. It cannot survive.
« […] He chose London for the play's première because he regards Britain (or 'England', as he sometimes terms the UK) as the 'beating heart of the European project'. 'It is not just an additional piece. It is the main part of the DNA. Without England, Europe will be not Europe, it will be something else.' »

By Simon Kuper
Published on Friday, May 25, 2018
But is Bernard-Henri Lévy at odds with a France that sees opportunity in the UK's departure?
« […] Like his British literary heroes Lord Byron and TE Lawrence, he [Bernard-Henri Lévy] is a man of action who aims to change the world. On June 4, backed by the Hexagon Society, a London-based French cultural charity, he will stage his one-man play Last Exit Before Brexit at London's Cadogan Hall. »
« […] The play is a plea to Britain — or Angleterre ("England"), as BHL usually calls it — to realise that it's the intellectual heart of Europe and should therefore stay in and help reform the "soulless" European Union. »

By Bryan Appleyard
Published on Sunday, May 20, 2018
France's pre-eminent thinker; Bernard-Henri Lévy, says Britain is both the brain and beating heart of Europe; quitting would be such a catastrophe for all, he has written a play to persuade us to stop.
« […] Now his play – Last Exit before Brexit – is his attempt to make us change our minds. »
« […] The speech is hauted by real imagined charachters. So he dreams of a perferct cabinet — Michel Houellebecq, the notorious French noveliste, would be, for some reason, minister for animal welfare. Minister of religion would be the militant atheist Christopher Hitchens who was, in a way, the one British public intellectual with the scope, chutzpah and style of Lévy. » « […] There is a greatness about Lévy, a certain French glory. His liberal fervour is mesmeric and genuine; he wants you to be engagead and you have to be at your best either to agree or desagree. He is also physically courageous, an English adventurer, a political romantic. »
The book of the play will be released on March 5th 2019, at La Nave di Teseo (the publishing house founded by Umberto Eco) the day of the opening at the Teatro Franco Parenti in Milan. The show is sold out.